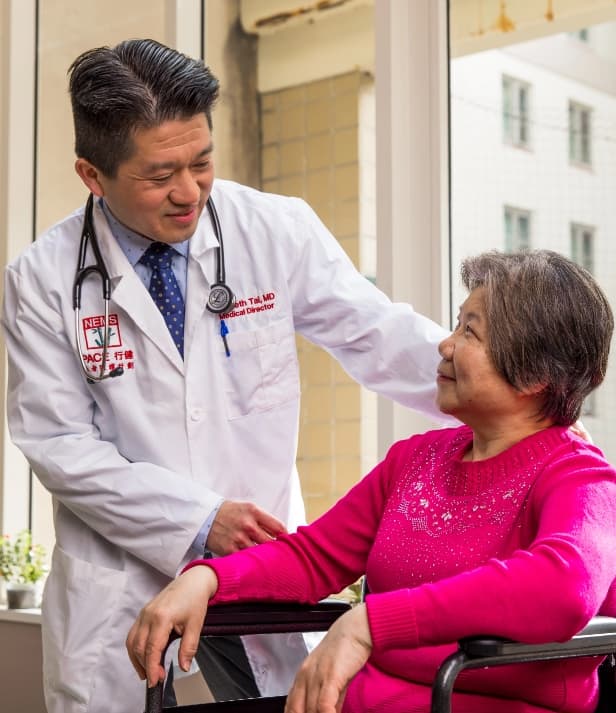 NEMS PACE
NEMS is pleased to offer a new Program of All-Inclusive Care for the Elderly (PACE) called NEMS PACE. The program covers a wide range of health and community-based services that are customized for eligible participants.
What is PACE?
PACE is a nationally recognized model of care for older adults with chronic health needs.
What does NEMS PACE provide?
As a NEMS PACE participant, you have access to a dedicated team of healthcare professionals. The care team works together to develop a comprehensive and personalized care plan to meet your unique medical, social, and emotional needs.
Hepatitis B and C Elimination Program
Hepatitis B and C are the leading cause of liver cancer worldwide caused by infection with the hepatitis B virus (HBV) and hepatitis C virus (HCV). It is estimated that 1 in 12 Asian Americans are chronically infected with HBV, but most are unaware. Hepatitis B can be prevented through vaccination. While there is no vaccine to prevent hepatitis C, HCV infection is curable through treatment! NEMS' Hepatitis B and C Elimination Program aims to eliminate HBV and HCV for current and future generations through universal screening and vaccination, perinatal prevention, monitoring, and treatment.
Screening
At NEMS, we recommend universal HBV and HCV screening for all adults. HBV and HCV screening are covered by most insurances. We also offer free HBV testing for community members and persons without insurance who want to get HBV testing.
Vaccination
The CDC's Advisory Committee on Immunization Practices (ACIP) recommends universal HBV vaccination for all persons younger than age 60 who do not have evidence of prior HBV infection or immunity upon screening. NEMS offers the 2-dose Heplisav-B vaccine for adults that can be completed over 1 month and the 3-dose HBV vaccine for pregnant women and children that can be completed over 6 months. There is no vaccine for HCV.
Perinatal Prevention
NEMS' Hep B Moms care management program ensures mothers with HBV and their infants receive recommended treatment, monitoring, and vaccination during the perinatal period, when there is an increased risk for mother-to-child transmission.
Monitoring and Treatment
NEMS ensures all persons identified with chronic hepatitis B and C are linked to care with a primary care provider or specialist who can evaluate, monitor, and treat their condition
NEMS offers routine in-house liver ultrasounds for persons with chronic HBV and HCV at increased risk for developing liver cancer (including men over 40 years of age and women over 50 years of age with HBV and persons with cirrhosis caused by HBV or HCV)
NEMS also offers fibrosis staging with FibroScan, a point-of-care device that measures liver stiffness and fatty liver that is commonly used in hepatology offices and academic institutions.
Learn More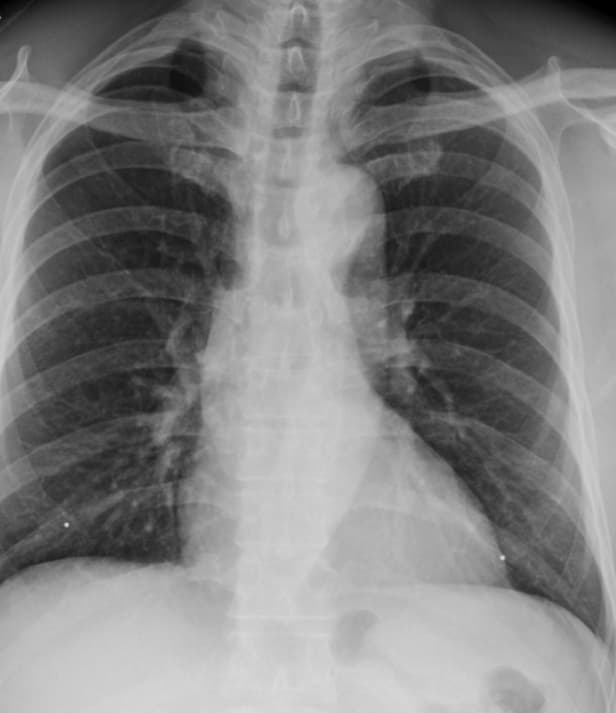 Latent Tuberculosis Infection (LTBI) Testing and Treatment Program
NEMS' LTBI testing and treatment program aims to eliminate tuberculosis (TB) through testing, evaluation, and treatment of persons infected with TB.
About TB
Prior to the COVID-19 pandemic, TB was the number one infectious cause of death worldwide. Active TB disease most commonly arises from latent TB infection (LTBI), which affects 1 in 7 Asians Americans in California. Additionally, non-U.S.-born Asians account for 48% of TB disease cases in California.
NEMS LTBI Program
NEMS' LTBI Testing and Treatment Program aims to eliminate TB through testing, evaluation, and treatment of persons infected with TB, many of whom are unaware of their infection. NEMS offers free TB testing for community members and persons without insurance.
LTBI Initiatives & Research
NEMS is a leader in LTBI care and has worked closely with state and local departments of health to educate primary care providers on the latest TB testing and treatment updates. Recently, NEMS received a five-year CDC grant to study the best ways to improve LTBI testing and treatment practices in the primary care setting.
Learn More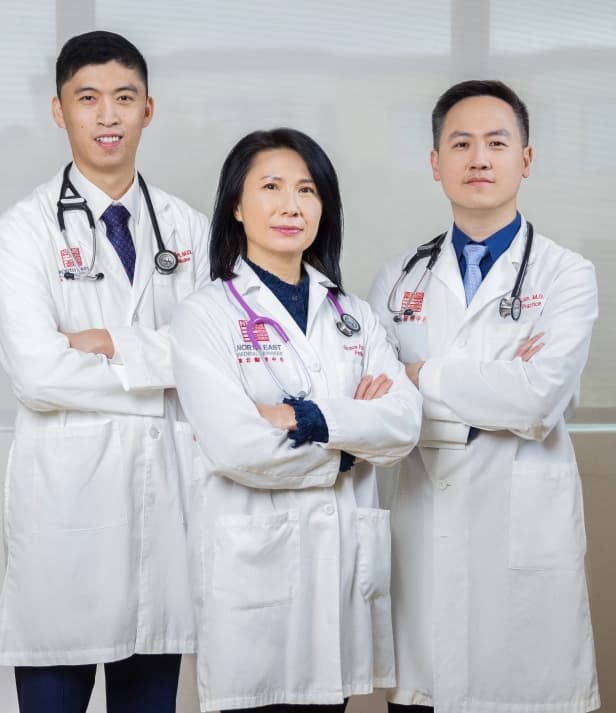 Internal Medicine Residency Program
NEMS is thrilled to offer an Internal Medicine Residency Program for medical students, in partnership with Seton Medical Center in Daly City, California. More information to come!
MSO Enhanced Care Management
For Medi-Cal managed care members, our trained team of Nurse Case Managers from NEMS MSO can help you access extra services and coordinate your care.